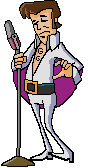 CONCERT DATES - 2018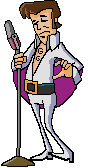 Friday 7th December - Keighley Rugby Union Club, Skipton Road, Utley, Keighley BD20 6DT. Tickets £10 per person in aid of Multiple Sclerosis, available in advance from Janet Feather, tel. 07445 482508. See poster below.
Saturday 8th December - Salt Cellar, 192 Saltaire Road, Shipley BD18 3JF. Free Entry.
Friday 14th December - Causeway Foot Inn, 13 Causeway Foot, Halifax HX2 8XX. Free entry, but tables can be pre-booked for dining, tel. 01422 240273 to book.
Friday 21st December - Parkside Social Club, Butt Lane, Haworth BD22 8QJ. Free entry, non-members welcome.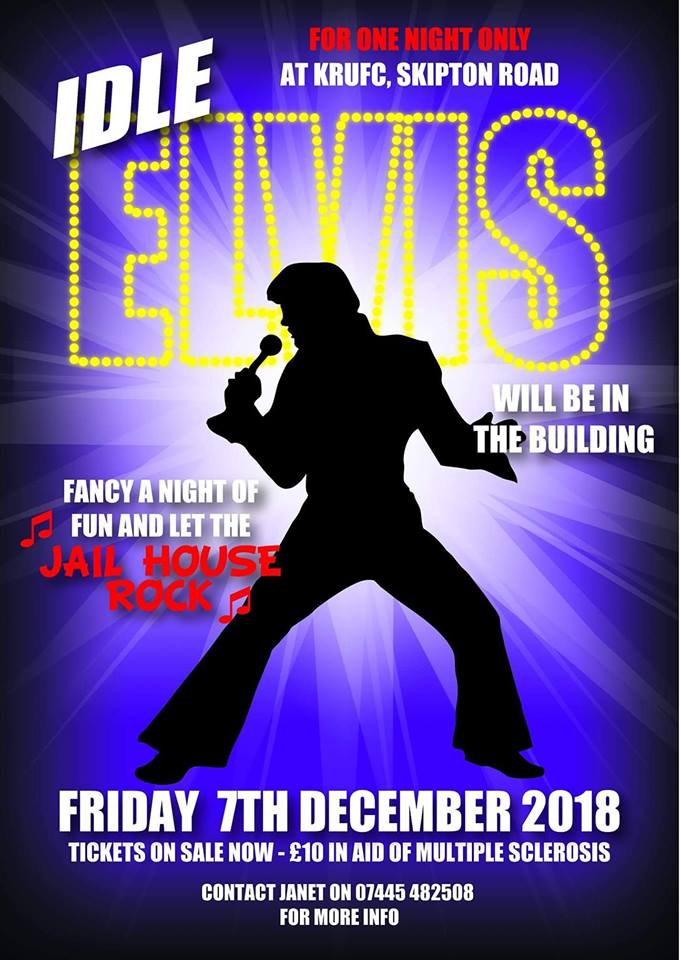 PLEASE CHECK WITH THE VENUE BEFORE TRAVELLING ANY DISTANCE, AS DATES OCCASIONALLY HAVE TO BE CHANGED DUE TO UNFORSEEN CIRCUMSTANCES.
MANY CLUBS WILL ALLOW ENTRY TO NON-MEMBERS BUT ONCE AGAIN PLEASE CHECK BEFORE TRAVELLING. SOME VENUES MAY MAKE A CHARGE FOR ENTRY. WE WILL TRY TO KEEP YOU INFORMED IF THERE IS A FEE, BUT WE DO NOT ALWAYS FIND OUT PRIOR TO THE EVENT. SOME HAVE TICKET ONLY ENTRY AND LIMITED NUMBERS SO ALWAYS CHECK BEFORE SETTING OFF ANYWHERE SO THAT YOU ARE NOT DISAPPOINTED WHEN YOU CAN'T GET IN THE CLUB.
Watch this space for more information. Dates are correct at time of update. Contact venues for timings. Don't forget to mention The Idle Elvis to the landlord at your local, or the con. sec. at your club for (probably) the best entertainment night ever.
Also available for weddings and special occasions throughout Yorkshire and the North of England.*
* PLEASE NOTE: Private bookings can only be undertaken providing the event is taking place in a pub, club, hotel, or similar venue, unfortunately we are not able to accommodate house or garden parties (Buckingham Palace excepted).
Telephone: 07989 577253
Email: peter@idleelvis.co.uk
Copyright 2018 © "The Idle Elvis"