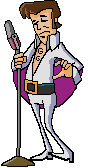 CONCERT DATES - 2018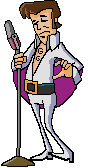 Saturday 10th February - Believe Ballroom, Unit 1 Bullroyd Industrial Estate, Bullroyd Lane, Bradford BD8 0LH. Tickets £10 per person including food. Doors open 7.30pm, show starts around 8pm. Plenty of dancing between sets. Licenced bar. Last dance 11.30pm. All welcome whether you dance or not. Tickets must be pre-booked! Tel. Tim on 07445 875730, or email believeballroombradford@gmail.com. Or get in touch withem on Facebook.
Sunday 11th March - Shoulder of Mutton, 1 Carr House Lane, Shelf HX3 7RB. Mothers Day Afternoon Event. Show starts around 4pm.
Saturday 31st March - Cross Keys, 1 High Row, Gainford, Darlington DL2 3DN.
Saturday 14th April - East Bierley Cricket Club, S View Road, East Bierley, Bradford BD4 6PJ. Non-member welcome.
Friday 25th May - Causeway Foot Inn, 13 Causeway Foot, Halifax HX2 8XX. Both diners and non-diners welcome, free entry. Diners can pre-book table direct with the venue 01422 240273.
Saturday 16th June - The Rosse, 62 Bingley Road, Shipley BD18 4SD. Start around 9.30pm.
Friday 29th June - Prince of Orange, 79 Carr House Road, Halifax HX3 7RJ.
PLEASE CHECK WITH THE VENUE BEFORE TRAVELLING ANY DISTANCE, AS DATES OCCASIONALLY HAVE TO BE CHANGED DUE TO UNFORSEEN CIRCUMSTANCES.
MANY CLUBS WILL ALLOW ENTRY TO NON-MEMBERS BUT ONCE AGAIN PLEASE CHECK BEFORE TRAVELLING. SOME VENUES MAY MAKE A CHARGE FOR ENTRY. WE WILL TRY TO KEEP YOU INFORMED IF THERE IS A FEE, BUT WE DO NOT ALWAYS FIND OUT PRIOR TO THE EVENT. SOME HAVE TICKET ONLY ENTRY AND LIMITED NUMBERS SO ALWAYS CHECK BEFORE SETTING OFF ANYWHERE SO THAT YOU ARE NOT DISAPPOINTED WHEN YOU CAN'T GET IN THE CLUB.
Watch this space for more information. Dates are correct at time of update. Contact venues for timings. Don't forget to mention The Idle Elvis to the landlord at your local, or the con. sec. at your club for (probably) the best entertainment night ever.
Also available for weddings and special occasions throughout Yorkshire and the North of England.*
* PLEASE NOTE: Private bookings can only be undertaken providing the event is taking place in a pub, club, hotel, or similar venue, unfortunately we are not able to accommodate house or garden parties (Buckingham Palace excepted).
Telephone: 07989 577253
Email: peter@idleelvis.co.uk
Copyright 2004 © "The Idle Elvis"<